This thing look like magic but lots of users is already testifying that it works. Facebook teased the release of Dark Mode on FB Messenger last year October but still hasn't been released yet till this moment.
However, a reddit user highlighted a simple logic on how you can get Dark Mode on your Facebook Messenger.
The Dark Mode on Facebook Messenger can be enabled by sending a moon emoji (this one:?) in a chat. As soon as you send this emoji, you will see a message pop-up at the top that reads "You Found Dark Mode!".
Below that will be a button with "Turn on in Settings" written on it.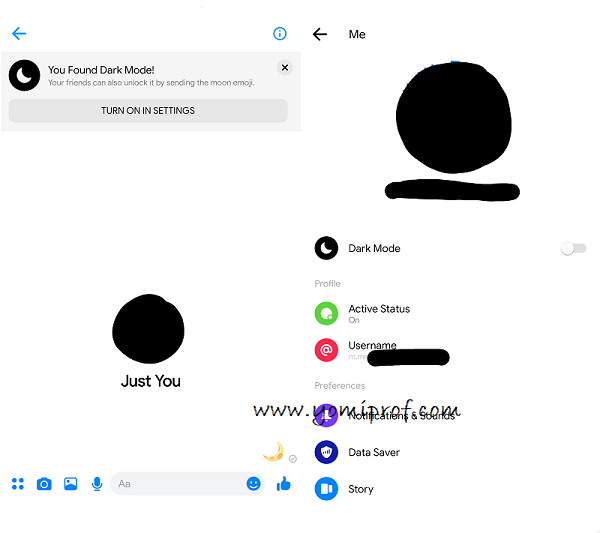 As soon as you tap on that button, it will take you to Facebook Messenger settings where you will see a new option called "Dark Mode". It will have a toggle button right next to it. tap it to ON the Dark Mode.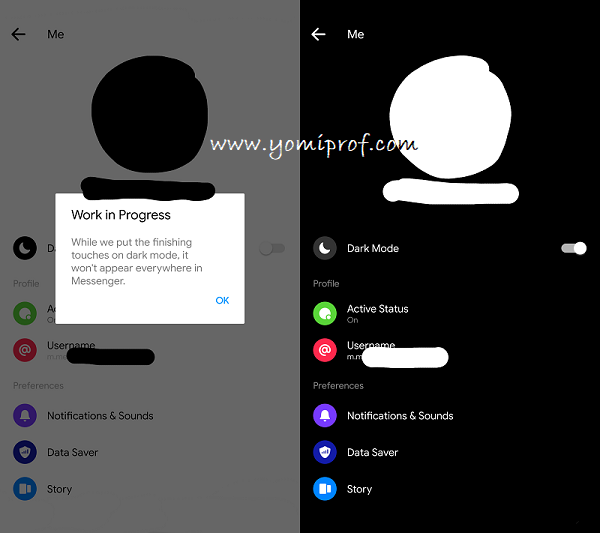 Once you turn on the Dark Mode, Facebook will display a message saying it's still working on this feature so you won't see Dark Mode everywhere in Messenger. It may also appear broken at some places.
Users from Philippines, Portugal, Czech Republic, Saudi Arabia,France, UK, Canada Macedonia and Indonesia has testified that this method works for them, we don't know if this works in all countries but you an give it a try lets know via the comment section.
Note: If the feature isn't available for your country, turn on your VPN to any of the countries above, and enable Dark Mode, then turn it back off.