This is the first of its kind gaming browser coming from Opera. According to Opera, GX is the first ever gaming browser.
Opera GX is a special version of the Opera browser built to complement gaming. Comes with unique features that help you get the most out of your gaming and browsing experiences.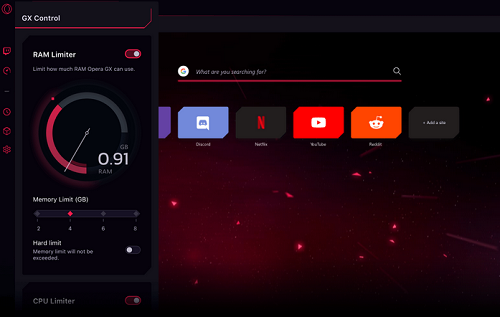 Special Features of Opera GX
GX Control is one of these new features, and it allows users to set limits on how much memory and processing power the browser is allowed to consume.
The RAM limiter has two settings. Default allows the browser to slightly exceed these limits if it won't impede on the user's experience in other apps, while Hard Limit doesn't let the browser exceed the limit at all.
CPU limiter lets you put a cap on how much of your computer's processing the browser uses, so that the rest can get reserve for gaming
Opera GX also features Twitch integration, displaying followed channels, online streamers, and the option to receive notifications when someone you follow starts their stream.
Opera GX has in-browser sound effects, allows you to customize your browser with any color you want and to top it all, it is integrated with chat messengers like Facebook, Telegram, WhatsApp and Vkontakte.
Where Can I download it?
You can download the early access version for Opera GX for Windows PC here, the final version is expected to fully launch later this year.