The fast-charging race is further amping up with another company teasing an even quicker solution. Teasing being the key word here, as the technology is not yet available on any device.

Last year we saw OnePlus reaching 30W, Huawei did 40W on their flagships and the Oppo Find X was the first phone with the stupid fast 50W SuperVOOC Flash Charge. Xiaomi also teased a Turbo technology that can charge a dead phone from 0% to 100% in 17 minutes earlier in March 2019.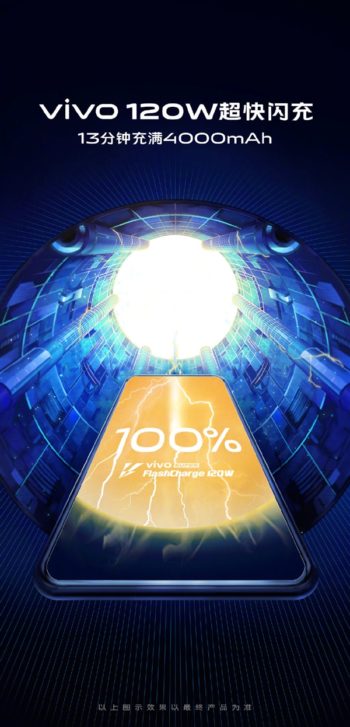 Vivo today gave us a glimpse of its new 120W Super FlashCharge, which is claimed to be able to fully charge a 4,000mAh battery—that is, from 0% to 100%—in just 13 minutes. You read that right – 4,000mAh, 0 to 100, in 13 minutes.
A teaser for Vivo's Super FlashCharge was posted earlier today on Chinese blogging site Weibo, showcasing a phone being charged from 10% to 14% in about 16 seconds.
This is very, very impressive, indeed, although it's far from a full charge cycle.The 120W charging rate might sound interesting in theory, but we think it might need some extra time before coming to actual products. 
Vivo is yet to reveal the technology behind its sophisticated 120W Super FlashCharge technology. The company did not confirm on when it will begin the mass production of the technology. Probably, the Chinese firm may debut a new flagship phone with 120W charging technology in the latter half of the year.