One of the major problems of smartphones is battery drain. This happen occasionally or all the time, the more reason why most smartphone users prefer to go for devices with 4000mAh battery capacity.
Different articles have been provided on how to fix smartphone battery drain such as we have here but recently the latest Google Play services v 18.3.82 has been discovered to be a major culprit of battery drain.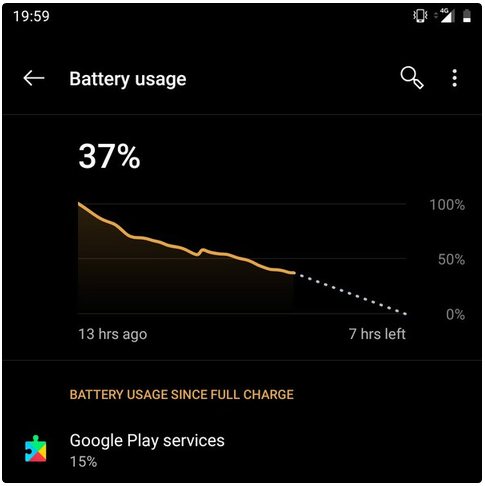 According to AndroidPolice, reports from users with all kinds of devices and Android versions saying that their battery started draining heavily without  using their phones more than normal.
The latest version of Google play services has been discovered to be mercilessly draining smartphone battery life. The unfortunate thing about apps like Google play services is that it automatically update itself to the latest without your knowledge. You just have to keep an eye on it.
Check if you are affected
Head over to Settings and then Battery and click on Show full device usage. In some phones, the option will pop up only after you click the three dots on the top right corner.
If you see Play Services as one of the top users and your graph is going down rapidly even at times when you weren't using your device actively, it's likely that you've received the botched update.
At the time of writing a fix has not been provided by Google but let's hope they are aware of the bug. You can always revert back to the old Google Play services by downloading it from apkmirror here.
Let us know if you are affected.