Do you remember Dr Mario world back in the old days? Well, it is now available for iOS and Android. Nintendo's latest mobile game, Dr. Mario World, has arrived and we think you should check it out.
Some of you are already addicted to Candy crush mobile puzzle game and I bet this is going to be your new addiction.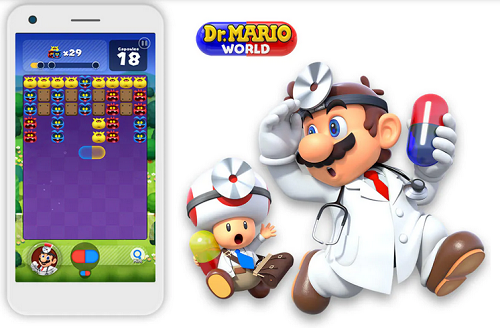 Available as a free download for iOS and Android devices, Dr. Mario World is a colour matching puzzle game in which players pair capsules with viruses.
Unlike the original release from way back in the 1990s, Dr. Mario World's capsules float upwards instead of dropping down from above.
Viruses are cleared by matching three objects of the same colour either vertically or horizontally.
The mission based structure also means that players will need to complete levels with a limited number of capsules available.
Players can earn coin within the game, or purchase them for cash. Diamonds can also be purchased, and aren't available through gameplay.
You can spend the currency on extra capsules, score multipliers and extra lives.
Where Can I Download it?
It is available for free download on iOS here and for Android here
Check it out and let us know what you think about the game.