Huawei recently announced its own in-house operating system called HarmonyOS, and now the company is planning to announce its own mapping service seeing as the US ban means it can't load Google services which include Google Maps on its smartphones.
Huawei mapping service will be called Map Kit and it will be introduced in October 2019. Huawei's mapping service, known as Map Kit, is not directly for consumer use, but is designed to encourage software developers to come up with applications based on its mapping capabilities.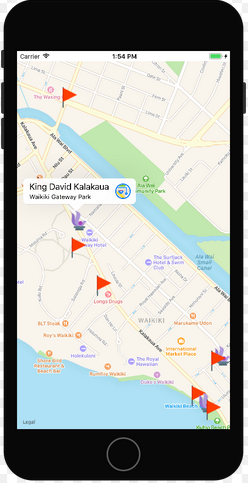 Huawei Map Kit will be connected to local mapping services and covers 150 countries and regions. The service will be developed in partnership with Russia's Yandex and US travel website, Booking Holdings.
Huawei Map Kit will be available in 40 languages. It will offer real-time traffic conditions and a highly sophisticated navigation system which can recognize a car changing lanes. It will also support augmented-reality mapping.
You'll recalled that in May, US Ban Huawei from buying US technologies without special government approval. Even though some US suppliers have been gradually resuming the sales of Huawei products, the company till does not have access to crucial US technologies such as updates of Google's Android operating system and Google Map in its new smartphones.
MapKit will be fully unveiled in October to rival Google Map.