WhatsApp is rolling out latest update to beta users, and Dark Mode is not part of it. Few days ago, WhatsApp Inc tweeted about bringing WhatsApp to portal, but all what users commented about was request for Dark Mode.
However, here are the latest UPDATES;
Hide Muted Status Update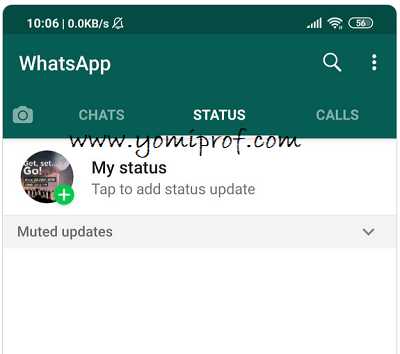 The new Hide Muted Status Updates allows the user to hide the section that lists all muted status updates, that can be also collapsed. You can hide photos that might contain sensitive content using the hide muted Status.
Facebook Pay:
Following the rebranding of WhatsApp to "WhatsApp from Facebook", Facebook is working to integrate a mobile payment platform into WhatsApp which may also be compatible with the company's Libra cryptocurrency in future.
The first references to the Facebook Pay platform  was found within the latest beta version of WhatsApp for Android, confirming that Facebook is working on integrating the payment feature into its messaging app.
Currently, the only option available on Facebook Pay in WhatsApp is to set a new payment method, but this is expected to be expanded in future.
(Source)