In recent times, HMD Global has been known to bring back to life old Nokia phones in which Nokia 3310 wasn't an exception. According to information revealed on TENAA, another feature phone which is believed to be Nokia iconic Express Music is making a comeback.
Nokia Express Music believed to be a feature phone, offers a basic specification, similar to Nokia 110 (2019) and not one of the KaiOS powered devices like the recent Flip and Tough handsets.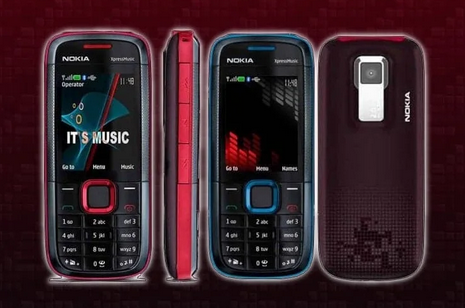 This is explained by the rather low 0.36GHz single-core processor, just 8MB of RAM and 16MB of storage. It also includes a microSD card up to 32GB, but that is probably for the MP3 player functionality.
The feature phone boasts a 2.4-inch display with 240 x 320 pixels of resolution. The phone is rather thick, though, with 13.1mm considering its battery has only 1,200mAh in size. At least, the smartphone is super light with just 88 grams.
There's a camera on the back, but it's nearly unusable with just 0.3MP. According to the specs table, it can't do video recording, not even a choppy QVGA video like old S50 phones. We can't express our feelings about that. There's an LED flash, which certainly helps as a good flashlight and definitively counts as a feature in a phone of this pedigree.
This specific Nokia Express music phone will be restricted to a 2G network so might not really be relevant to so many.
Source: TENAA