One year ago, Huawei introduced its own operating system – HarmonyOS. Today the company has announced HarmonyOS 2.0
The Chinese brand confirmed that a beta version of the Harmony OS 2.0 SDK will be available from September 10 2020 on smartwatches, TVs, and head units. The firm added that a beta version of the developer tools will come to smartphones in December 2020.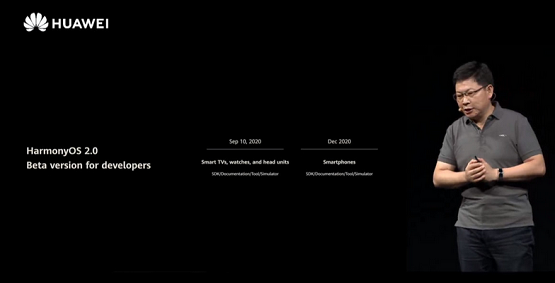 The OS is built with cross-platform functionality from the ground up with support ranging from smart TVs to smartwatches, car head units, and of course smartphones.
Huawei revealed its Open Harmony project which is an open-source take on HarmonyOS similar to AOSP (Android Open Source Project). It will be open for developers soon and will support devices with as low as 128KB (yes, kilobytes) of RAM.
Furthermore, it's aiming to open up to devices with more RAM by April 2021 and October 2021. The company says it will fully open Harmony OS before October 2021.
Harmony OS is a strategically important project for Huawei, as it could serve as a bulwark against sanctions prohibiting the Chinese giant from doing business with American companies. Huawei is currently forced to ship its Android-based phones without Google services, crippling its app ecosystem and functionality for users outside China.