Blackberry
users that have already mistakenly upgraded to the latest Facebook app version, hence
are currently unable to use their Facebook app on Blackberry again, I
understand your pain and even my grandma is lamenting bitterly because she's
also using a blackberry bold 5 smartphone. I don't know what Blackberry did to
warrant this insult form brother Mark but I'm sure they'll someday get
over it.

In
the light of these, I'd though it wise to provide an alternative to those who will
like to go back to the older version of Facebook on their Legacy Blackberry
smartphone. The truth is once you upgrade to the latest Facebook app, you won't be able to
use the Facebook app
on your blackberry device; but this alternative will bail you out of it.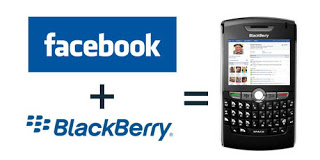 How
Can I downgrade my Facebook app to older Facebook app on Blackberry?
Before
you proceed, kindly delete the one you upgraded to that is not opening… This
downgrade is available for OS version 5, 6 and 7.
Go
to this link http://theiexplorers.com/OTA/#Facebook
Scroll
to your OS version and download it, after which your Facebook app will be back to normal.
If you are also having problem with your BBM, you can equally download older
version from the above link.
Till the D' day, keep using Facebook, but
never upgrade.