I
saw this info on the
Infinix Facebook page, so I decided to share it here because a
lot of people are really buying fake Infinix Hot Note thinking it's the real
Infinix. The same way we have lots of fake Infinix Hot2 everywhere. There are fake versions of Infinix HOT Note in the Nigerian
market, making it difficult to even identify the original.


How to Spot the Fake Infinix Note
1. The Speaker and SIM card port arrangement is different from the original as
shown in the image below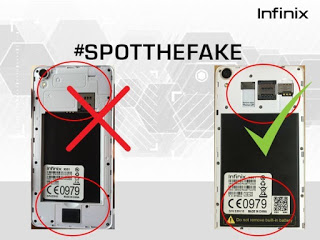 2.
The top view of the fake is different from the original, you can check the
illustration on the image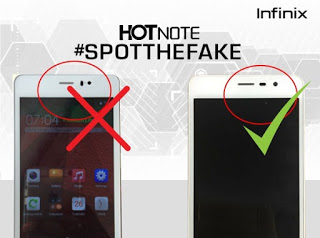 3.
The charger is different, the original charger is thicker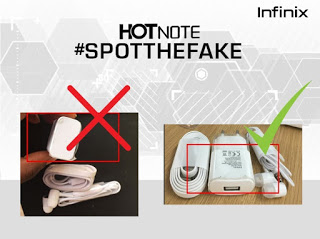 4.
The sensor is vertical on the fake, while it is horizontally placed in the
original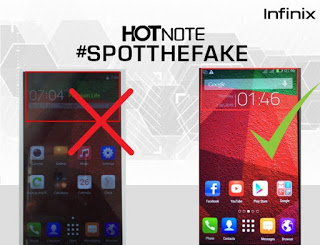 I
don't know why people are just imitating Infinix devices with fake, hence
killing the brand. When next you want to buy a new smartphone, always read the review so that you'll be sure you are not going for the fake one.