Should in case you ever find yourself experiencing this problem on your android phone or you are currently experiencing it, there is always a way out.
Google Play Service is an inbuilt service for an Android device that enables the Google Play Store to work efficiently. It also supports the play store in updating apps from time to time in the background. If your Google Play Service is not working, every other Google apps that depend on Google Services will also malfunction.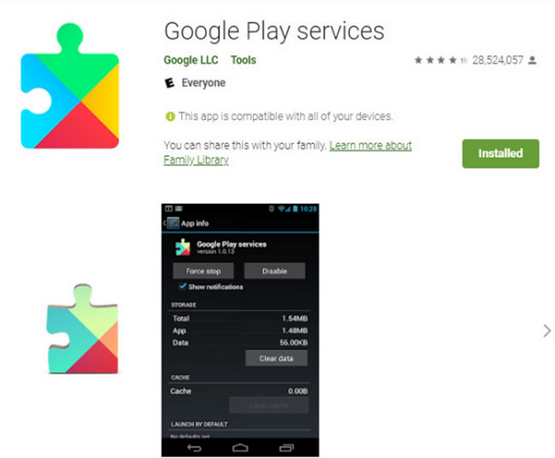 Perhaps you are getting "Google Play Services Keep Stopping" pops all the time, it is a sign that your Google services is not working and needs to be fixed as soon as possible.
How to Fix Google Play Service Keeps Stopping
1. Restart Your Phone: The first thing to do once you experience this is to restart your smartphone to see if it will fix it or not. If the situation persists after restarting your phone, then you should move to step two.
2. Clear Google Play Services Data / Cache: Go to Settings by following the below steps
Launch your Settings app and click on Apps.
Look for Google Play Services by scrolling down*
Tap on Google Play Services.
Now you can tap on 'clear data' or clear cache' accordingly..
When the buttons turn to gray, you are done!
If the annoying pop ups still continues to show "Google Play Services Keeps Stopping", then you should move to step three.
3. Download Google Play Service: On this note, you should download Google Play services from APkpure here. Once downloaded, install it (Make sure you enable installation from this source). Upon successful installation, the pop up should stop and your smartphone should be back to normal.
It is only on rare occasion should you factory reset your device only when you've tried everything else and it refuses to fix it.