A new update is rolling out on the popular chat messenger, WhatsApp and it is an improvement to the existing one.
Listen to Voice Note Before Sending
The new update allows you to listen to your voice note message on WhatsApp before sending them. Unlike before that once you record, it automatically sends. But now, you can listen before sending your voice note. However, the sender cannot edit or make changes to it except you wish to delete it and record another one.
Message Rating
WhatsApp is developing new ways to evaluate the quality of business accounts. In this case, the latest feature is the ability to rate messages from business accounts.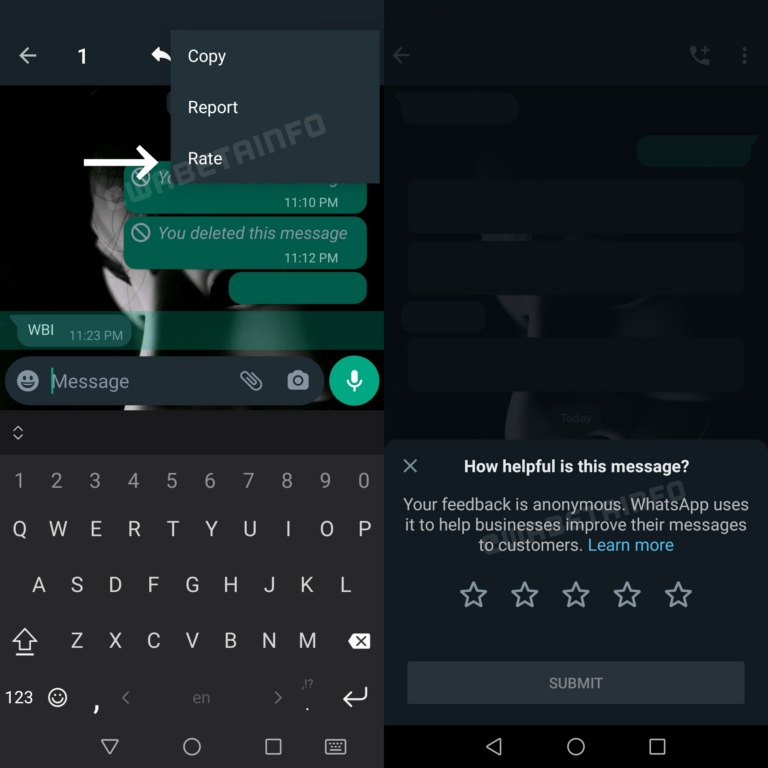 When you receive a message from a business account, you can report it as spam if it's an unwanted message, but you can also give it some feedback using the new option today.
When you tap and hold a message from a business account, you can choose to rate it 5 stars or 1 star if the message is legitimate. When you rate a message, WhatsApp cannot see its content nor see who rated that message because your feedback is anonymous.
This feature is available for several users on WhatsApp beta for Android, and some iOS beta testers.