Instagram is axing down the IGTV app, and the app will be removed completely from app stores from Mid – March says the report.
Instagram says in a blog post that it's getting rid of the standalone IGTV app as "part of [its] efforts to make the video as simple as possible to discover and create." But will now focus on having all videos on its main app and that it will continue to simplify and improve video in the main Instagram app over the coming months.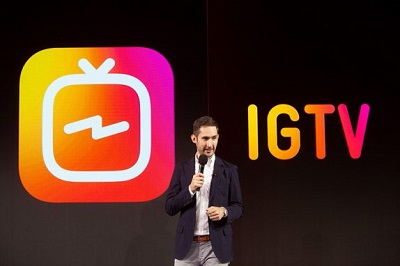 The post also says that any videos in the main app will have a full-screen viewer and tap-to-mute and that Instagram is working on a consistent way to share the different types of videos (such as video posts or Reels).
The company also said in-stream video ads, previously known as IGTV ads, will no longer be supported as it shifts its focus to Reels. Instagram says creators who are actively monetizing with in-stream video ads will receive a temporary monthly payment based on recent earnings. Although this seems like a step back in terms of creator monetization, Instagram revealed that it's exploring more ways for users to earn revenue.
The lGTV app was announced in 2018, to compete with YouTube even though it was heavily promoted, but it has failed to fulfill its purpose as IG users no longer pick interest in using it.
Now, the company is axing it down beginning from mid-march 2022.