Elon Musk is now part of twitter as he acquired a 9.2% of the company's share. The first thing he did was to ask his followers if they want an Edit button after over 4 million votes, in which 73.6% voted "yes", which is in favor adding the feature.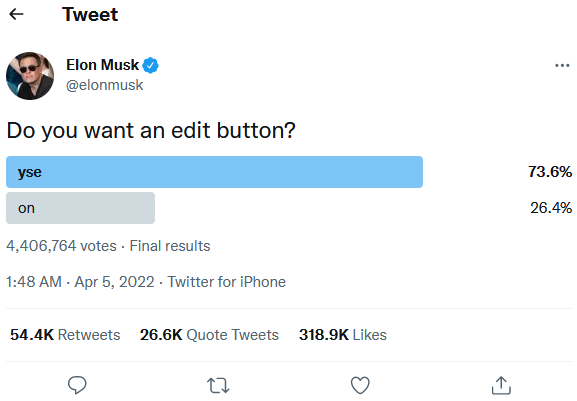 Twitter already revealed it was working on an Edit button back in April 1, but everyone was suspicious about the statement given the calendar date. The Communications account posted a gif revealing where the "Edit Tweet" button will be – in the triple dot menu, right under Add/remove from Lists.
However, the company has now confirmed that it will be adding an edit button to the chatting app, that its dev app has been working on an edit button since 2021, and we should expect it in the coming months.