Meta owned chatting app, WhatsApp is working on another update which is still in beta stage, it allows you to link your WhatsApp account to a secondary device known as a companion device. This is different from the Multi-device feature earlier released.
This is done by selecting 'Linked Devices' in settings and scanning a QR Code using your primary device.
Once you've linked the secondary device, you can use the chatting platform on another smartphone or tablet even if your primary device is offline.
The Multi-device feature earlier launched is only accessible via different computers as a secondary device, and it disconnects your secondary devices if your phone remains inactive for 14 days.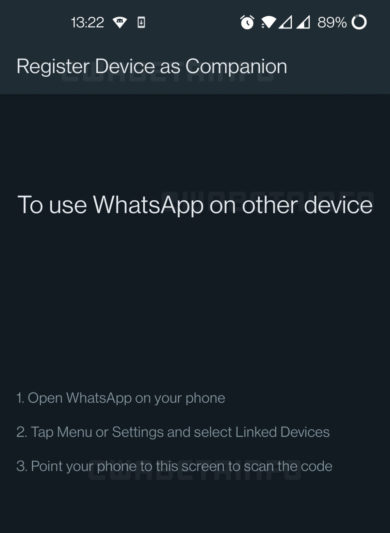 From the image shared above by WabetaInfo, the section is called "Register Device as Companion" and it will show up when you try to open WhatsApp on a secondary mobile device.
At the moment, no word on when it will be released, but we'll keep you updated in the coming weeks.