If you have been following the trend, you'll notice that every week, the popular chat messenger now rollouts updates to enhance the functionality of the app. Sometimes in November, it was rumored that WhatsApp was working on using voice notes as statuses.
And now, the feature is rolling out to some beta testers, which will now allow them to upload disappearing audio after 24 hours. If you are a beta tester, update your app to the latest to see if the feature is now live for you.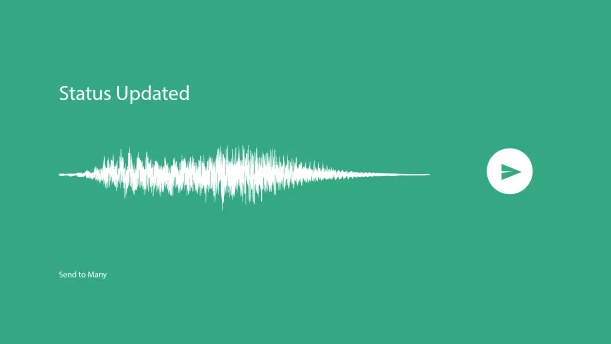 If the feature is available for you, you'll be able to share a voice note of up to 30 seconds, and privacy settings meant for video or photo Statuses apply to the voice-based ones too. Finally, there will also be an option to delete the voice recording before uploading, similar to how users can discard the recorded voice note before sending it to someone.
In addition to this, WhatsApp is also testing the ability to block people directly via the chat list or message notification.
WhatsApp Block Shortcut
WhatsApp is making it easier to block unwanted contacts from contacting you. After the release of the latest WhatsApp beta for iOS 23.2.0.71 update, we discovered that WhatsApp is also rolling out the same feature to some iOS beta testers.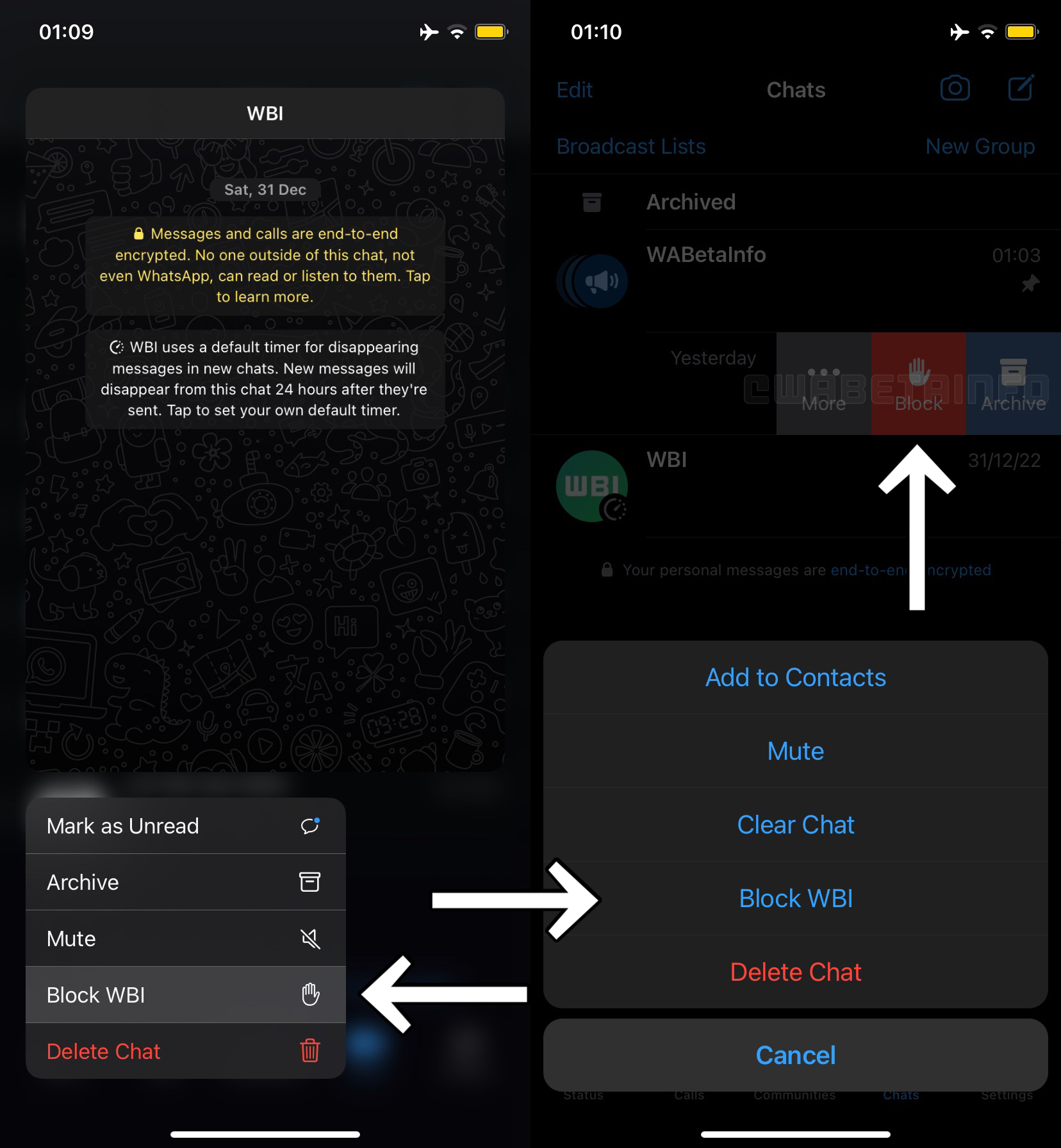 From the image above, you'll discover that three that the chat app is making it faster to block any unwanted contact.
The first shortcut is always available within the context menu under the chat preview. For obvious reasons, it is not visible for group chats.
The second shortcut is always available within the chat options.
The third shortcut, the red side button, appears when you receive a message from an unknown contact you never chatted with in the past.
It is still in the beta stage and will be rolled out to the public soon.