This feature has been able for beta testers for a very long time, now it is rolling out to stable users. For you information, Telegram already had the features for years. The feature allows you to use two different accounts on the same smartphone if it's running Android.
Having the ability to run two different WhatsApp accounts at the same time on the same smartphone will eliminate the need for users to carry two smartphones or use the app clone feature.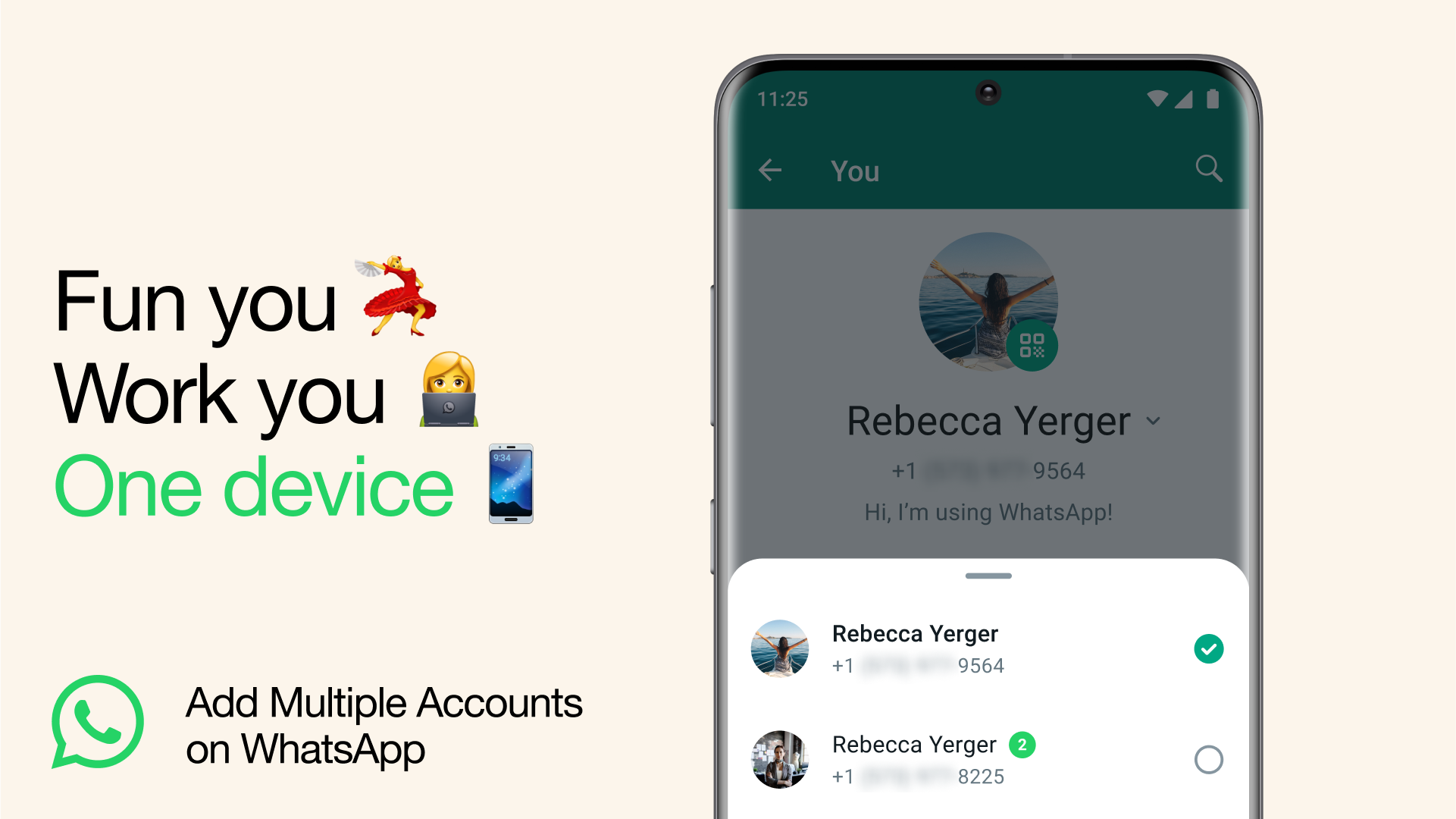 How to set up multiple WhatsApp accounts on the same Phone?
1. To set up the second WhatsApp account, you'll need a second phone number and SIM card or a phone with multi-SIM or eSIM support. However, if your second SIM card is on a different device, you should still be able to set up the second WhatsApp account as long as you can receive the security code for login.
2. Once you have that sorted, you can go to WhatsApp settings, click on the arrow next to your name, click "Add account," and follow the instructions.
3. WhatsApp says you can control your privacy and notification settings for both accounts separately.
The new feature is now rolling out to all stable whatsApp users. If you haven't gotten it yet, just make sure you have the latest version of the app, while you patiently wait for the
update.
Self Destruct Voice Note:
In other news, WhatsApp will be adding self-destructing voice notes features to the chat messenger.
Those who already have it will see the same "View Once" 1-button icon that appears for sending single-view images and videos shown next to the waveform.
When this button is triggered, the voice note sent to the recipient can only be played back once before self-destruction. They will also be unable to export, forward, save, or record the voice note.
The sender cannot play back the message at all. For now, beta testers will have the feature before the general users.