Sometimes last here, we reported that Facebook Management is planning on putting ads on your WhatsApp status… well, Facebook hasn't given up on putting ads on WhatsApp yet.
According to the report, Facebook will push ahead with ads in WhatsApp in the future, once it's completed its plan to unify its messaging apps. The new details come after the Wall Street Journal reported in January that the company had put WhatsApp advertising "on ice," after announcing in 2018 that it would bring advertising to status, its version of Stories.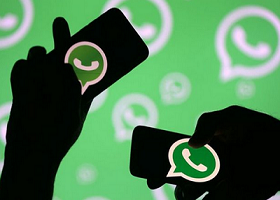 Facebook spoke person confirmed that "adverts in Status remains a long-term opportunity for WhatsApp."
Here are other details we've gathered so far relating to how Facebook will implement the ads on WhatsApp. The company would use phone numbers to "match" Facebook and WhatsApp accounts in order to determine which adverts to show. The plan has already proven controversial within the company, though, with some executives reportedly worried it could cause WhatsApp users to delete their Facebook accounts.
Ads are definitely coming to WhatsApp but not anytime soon. It may take years to unify its messaging apps after which the implementation will begin.
Via: YomiProf