Hello friends, I guess we are all enjoying our day. This tutorial
is for those
stubborn modems
like mtn e303 modems. Initially, I had promised to
unlock the mtn
e303 modems
for everyone but unfortunately only four people
benefited from it before the server went down. But with the aid of the almost
latest version of DC – Unlocker client, it has the capacity to unlock e303,e173
and airtel e173 modems.
I don't know if it will unlock glo Netpro modem because that modem
seems to work with only one
form of unlocking for now which firmware upgrade is.
Maybe if there are no any alternatives, I will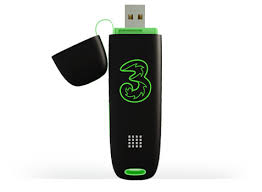 take it upon myself to help our
friends out there with the unlocking of Netpro modem. Meanwhile, before you use
the latest of version of Dc unlocker client, make sure that your modem is such
that can be unlock.
How Do I know if My Modem Can Be Unlock?
. Just
insert another SIM aside of the carrier SIM inside the modem e.g. insert an
etisalat
SIM
inside the Mtn modem.
. Plug the
modem to your system. Once you have done that, it should display 'enter your
unlock code'. If you did not see something like this, it means your modem's
case is different and not for this tutorial.
How Can I Unlock My E303 and E173 Modem With The Latest Version of
Dc Unlocker Client?
1.
Just drop your email address so that I can
mail it directly to you
2.
Download it and extract it with
winrar
app on
your desktop
3.
Connect your modem to your desktop with
another sim inside it
4.
Start the Dc unlocker client and choose the
carrier of your modem e.g. Zte or Huawei
5.
Choose your type of modem as listed in the unlocker
client.
6.
Click on the search tab for it to locate the
modem. Just relax for it to finish locating the modem and it will display below
modem found
7.
By the right hand side, you will see unlock
tab, click on it and it will unlock it. Wait for some sec for the unlocking to
complete. Once it's complete, you should now see the chip network appearing.
NB:Please if you don't have a modem, don't
drop your mail. And it is only for those who find it difficult to unlock their
modem.