This is such a unique tantalizing Moday and I think you
should start with a resource that will
blow open your week. Music is said to be an inspiration to many, most
especially while you work. Wherever you are in Africa, Asia, Europe etc. So long you are empowered to read this little
piece this exceptional Monday, then you are at the right place, at the right
time, reading the right piece men't for
the right person.
I'm going to quickly share with you an all-time Africa Music
app. It gives you the
music
you need at any point in time, whether you are
online or offline or you just want something that will take you instantly to
cloud 9.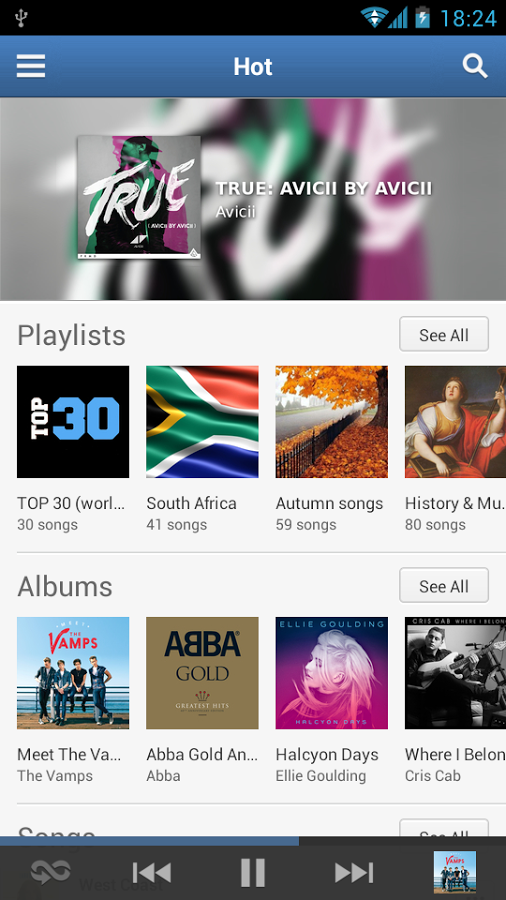 nMusic Africa App
: It's new, it's unique and highly
exceptional; it present to you millions of tracks on your
Android
smartphones and Android
Tablets that will boost your day based on your mood. One of thing that made me
love this app is for the fact that it allow you to download a particular
music
right on your android phone unlike the Last Fm that only allow download on PC.
Where Can I Download It?
==>You can download it from play store or
here
==>Run and install it on your device
==>Register with them and sign in for free.
Then you are good to go. Music lovers what are you waiting
for? It's either you are off to Google play store right now or your Android phone
is simply Nokia 3310.