If you are a
Youtube
Power user, then you will have seen
this new layout few months ago when it
was still in the beta but now it was rolled out to the public August 29th 2017,
and lots of people are not happy about it. Lot of things sucks about it.
>>The new outlook is unpleasing to eyes, confusing to the soul
and absolutely disliked by majority.
>> No option to look at view stats (how much view the
video has got over time) in the video description etc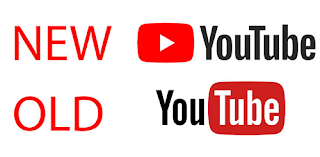 >> The likes/dislikes bar looks like the ratio of
dislikes is super high, when the bar's just short
>> Difficult to playlist video from a specific video
>>I'm sure you are still trying to figure out where
your video manager is located
What ever your reasons are, the good news is that you can
always go back to your old
Youtube
layout… and the bad news is, we don't know
how long this option will be available before the devil from hell's kitchen
sanitizes the city.
How to go back to Old Youtube Layout
1.Login to your Youtube account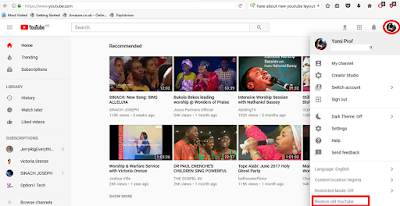 2. Click on your user icon in the top right corner.
3. Click on "Restore old YouTube".
3. Provide a reason why you're going back.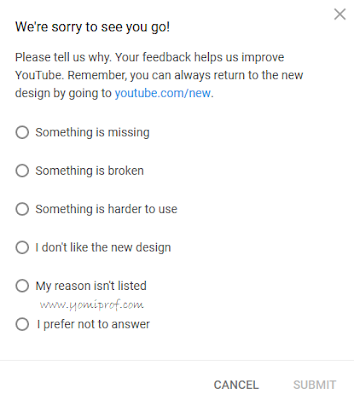 4. Click "Submit".
And that's it, YouTube will revert back to old layout. But if you still feel
you want to go back to the new layout, simply go to youtube.com/new and you'll
join your 21st century brethren.
Related Posts