This
is a good initiative if it is not
tampered with by the government. This was done in Egypt, but the government
later blocked it. India government snubbed the Offer from Facebook. The
question is will Nigerian Government block this development later in the
future?
The
founder of Facebook
Mark Z
uckerberg took to his
page
yesterday to announce Free Basic
Internet in Nigeria. In his words,
"Today
we're partnering with Airtel Africa to launch Internet.org Free Basics in
Nigeria.
There's
a lot of innovation across Africa right now, and Nigeria in particular is home
to a lot of talented developers.
…Free
Basics offers Nigerians, including 90 million people who are currently offline,
the opportunity to access news, health information and services like Jobberman
that were built by Nigerians and other developers across West Africa — all
without having to pay for data.
Free
Basics is now live in more than 40 countries, and half of those are in Africa."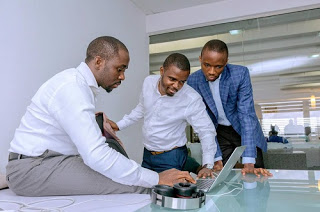 In
other words, you can browse the internet free of charge without any data charge
using your airtel sim.
How
Can I Enjoy Free Basic Internet?
Download
Free Basic Android apps
here
or visit freebasics.com on your phone with a sim
card from Airtel.
Are
you using it? What do you think?