I just want
to use this medium to inform you all that the
Mtn magic Sim tweak
has been fluctuating since yesterday therefore making it difficult for new subscribers
to subscribe to the magic stuff. Though some guys will still be selling the
Sim
all in a bit to regain their money back but it is still the same tutorial you
read on this blog they will still give you.
If in any way you have subscribed for the magic sim and your own Sim seems
not to even work at all, send your phone number and email address to me and I will
send you the amount you use in subscribing for the 2Hr data plan.
I don't post
fake tweaks, I post what I have tested and trusted working. Should in case you
are an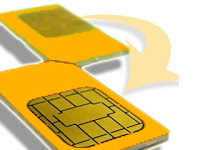 Etisalat subscribers, the new Etisalat bis plan is unlimited and works on pc with unlimited downloading; or to all
Mtn Bis subscribers, this tweak works like magic as it will allow you to
download unlimited (Now that the mtn bis subscription is now #1,000), you don't
have anything to loose.
So please if
you have not subscribed before, please don't subscribe for now until I can
guarantee it stability and functionality. And if you have subscribed before but
your money was deducted and the Magic Sim seems not to work for you, relax, their will always be a way out.
Like I said,
I have five(5) Mtn
Sim
in which I have already used for the magic Sim stuffs; I
have an active Bis subscription on the fifth one and it is already subscribed
for unlimited. I can help you out if you are working with the Bis tweak; but aside
of this, the normal Magic Sim subscription should be discontinued until I confirm
it's effective functionality again. One love guys.
NB: Should
in case you have a bugging question, don't hesitate to use the comment box and
you will receive immediate reply. Please Don't Spam!