This post is specifically for those who have been using Blackberry 10 smartphones, I know
Blackberry 10 data plans
seems to be very
expensive and different from the conventional blackberry plans on all network
but something seems to be amazing about all Blackberry10 devices which I'm going to
share with you all below.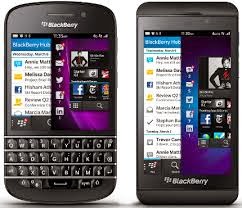 Majority of
Blackberry 10
users make use of
MTN
chip on
their device. You'll bear me witness that Mtn bb10 data plan is expensive e.g 1.5GB goes for #3,000 while 500MB goes for #1,500;
knowing fully well that 500MB won't carry you till the end of the month Judging
by this, it's actually expensive. It's not everybody that loves Glo network so
in this case, you might not want to use
Glo blackberry plan
; since it's normal Blackberry
plan works on all BB10 and it's the cheapest so far.
However,
BB10
is a prostitute device that works with
ordinary MTN data plan. Meaning with or without Blackberry subscription, normal
data will work on it. Inshort, if you have airtime on your phone, it works on
all Blackberry10 devices interms of browsing the net. Instead of going for BB10 Data Plans On
MTN Network why not reconsider subscribing with a Third Party Seller?
Since you can get
250MB for #400
500MB for #700
1.GB for #1,200
2GB for #2,100 etc
… and it works on all Blackberry10, powers all your
application with minimum data charge. And if you are a Glo lover, you can go
for glo normal Blackberry Plan 3GB for #1,000.
Save yourself of money as well as data. This is just my own
opinion to all BB10 users. Got a question? Ask me.