This season, in as much as your hand is willing to spend,
you must try as much as possible to cut cost on calls and even on data usage.
It obvious all telecom services will record the highest number of data purchase
and airtime purchase this season because most people will tend to make a lot of
irrelevant, unprofitable calls this season.
I'll quikly share with you the best plan that will help you
cut cost this season.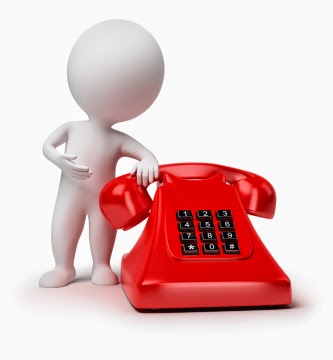 Airtel
:
Airtel 2Good Premier
is the cheapest and best recommended
for every airtel user this festive season
because it enables customers to
make call for
9kb/per sec
to Airtel line and
10k/per sec
to other networks
after being charged
40kobo
per sec on the first minute of call. I guess you now
know how long #
100
airtime will carry you… perhaps for days.
Not only that but you'll also get
a weekly
15MB
worth of
data allowance to surf the web when you are in this call Plan.
To activate 2Good Premier, simply dial *230#.
MTN: No much blabbing about this
but you all know its MTN Zone. MTN Zone is a prepaid price plan that offers MTN
Prepaid customers discounts for as low as from 1 kobo per second on their
MTN-to-MTN calls depending on the area and time of the day.
Why Should I Migrate to MTN Zone?
==>You will get better value for
your money by enjoying discounted calls on your MTN-to-MTN calls for as low as
1 kobo per second depending on the area and time of the day within Zone
coverage area.
==>You will always see the
available discount displayed on your handset at every point in time when your
cell broadcast is turned ON.
==>You will get a start of call
notification message notifying you the rate at which your call will be charged
at once you initiate a call.
==>Calls you make during Happy Hour
– from 12:00am to 04:00am – everyday will be FREE of charge everyday as long as
you have a minimum balance of NGN100 in your account at 00:00.
==>You will also be able to enjoy
Happy Hour calls between 00:00am to 4:00am daily for as low as 1k/sec when you
don't have up to N100 in your main account at 00:00.
==>You will be able to enjoy other
prepaid services.
To activate this plan, Simply
text 135 to 131 or dial *135*1#.
Etisalat:
Though the season promo is till ON on Etisalat
where you recharge and get 100% bonus of your recharge; but
Etisalat
Talk Zone
seems to be the best as at the moment for calls on etisalat to etisalat and across
other network. Enjoy up to 70% discount on calls at 12
kobo per second to your family and friends.
To activate and enjoy this discount
tariff, simply dial *244*8# from your easy starter or easy Cliq lines.
Glo: Without much doubt, Glo overload is the in thing now. Regardless of the tariff plan you are in, it won't
affect your glo overload activation. Glo Overload gives you automatic 200%
bonus on all your recharges this season. You recharge N1,000 and get N3,000 to
call all network this season.
The season is high, the spirit is
high, the people are also high; but your spending shouldn't be high.