Blackberry
is at it again, they love to serve their customers
better. If you don't know, Blackberry is giving out some of their paid apps for
free from
10 – 15th of March 2015
for all
Blackberry10
users (I don't
know about Blackberry OS7 users).
So if there is any apps you've always wanted
to download but you are always discourage whenever you say the $ button, then
here is an opportunity to grab that app before
Among those apps are 7min workout, Speed Dial, World crafts,
file lock, and much more.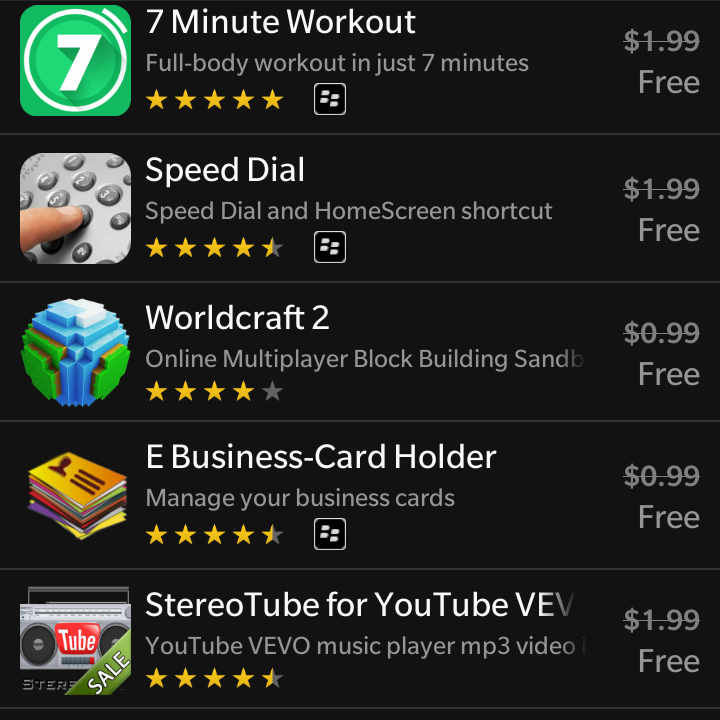 Go to your appworld and click on March
giveaway>>Confirm your Blackberry ID and your download will begin.
Hurry before the $ sign will be bold!