Wind of change is here, you can now get
Google Play apps
in Naira. If you are that type that normally buy
paid apps on Google play, you should notice the option to pay in Naira. I think
this is a welcome development; but the question is, how many of you will be
will to buy an app for N3,000 when you know you can add A + 1 =N0.00 to get the
app.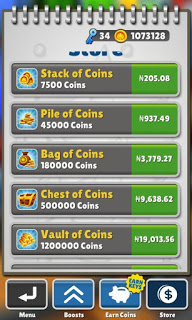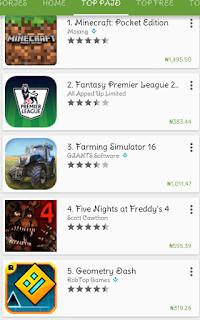 How to setup your Google Wallet to be able to buy apps.

==>Select the app you want to install.
==>Click on the price.
==>Select Add Credit or Debit Card
==>Enter your card details/Card number/CVV & password
Enter your correct card details in the next page ten click save. Viola, you are now ready to get apps from
playstore …
Two things are involve here, its either you are the king of playstore or the servant of playstore.