Those of us who just got the latest
Android One (Infinixhot2)
devices, it is very important you read this carefully and carefully well.
No matter how you pamper, nurse and treasure your device, some day its going to
be bricked; that is if yours is not already bricked. I heard of some individual
who bricked their device the second day they bought the phone simply because of
ignorance.
You are at 80% risk if your device is bricked without you
having a backup for it. You are at 78% risk if you don't have a backup of your
stock recovery and custom recovery. Stock recovery in sense that you may not be
able to get OTA update when Android M final arrive. And Custom recovery in the
sense that you may not be able to revive your device when it get bricked. 99%
at risk if you don't have a back up for of your new baby device.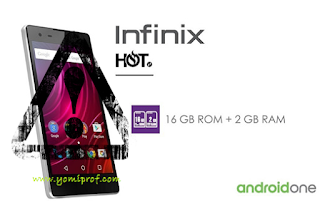 I can perceived from my tech triangular spirit that some
peoples Infinix hot2 is going to be bricked today and some others tomorrow and
some had theirs bricked yesterday. In order to avoid story that touch,
religious plead, I'll advice you try as much as possible to back up your
device.
How Can I Back up my Infinix hot2?
==>Just follow the guide in the post
here
Remember that story that touch is not always touchy atimes… except
when it get to the gods. Go ahead and ask your questions.