Have you been rejected by Adsense even
though you've tried all you can to be approved yet no success? It is an
undoubted facts that a lot of people have applied to get AdSense approval but
has been turn down several time even though you literally didn't know why you
are turn down.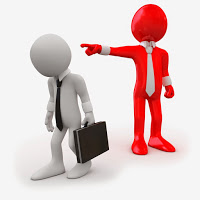 So if you fall in the category of
people who has been rejected, buffected and turn down by
Google AdSense
before,
then this post is for you. Just seat tight and read on.
I'm going to introduce you to
MonetizeMore
.
MonetizeMore is the premium source for
outsourced ad
optimization
tailored for online publishers. They specialize in
dramatically increasing your ad revenues with the same traffic levels and ads
per page.
The good news is, MonetizeMore is Google AdSense Certified Partner.
Once you apply, they'll screen your site, point some errors out you least
expected and then apply for adsense then approval will just be smiling at you.
How Can I Pass Through MonetizeMore?
==>Fill in your correct details hit the submit button. After sometime, they'll
get back to you and tell you what next to do.
Even those of you who already have AdSense approve on your
blog, is you blog EU Policy Consent implemented? Check it
here
Don't hesitate to ask your question below.