This is exclusively to all iOS user and to those Android
devices which IMEI cannot be changed. You might be aware of it but not all are
aware of it. I'm going to sure you how to show you how to get 2.5GB for N1,500.
It's an undoubted fact that
Glo
is one of the cheapest
network in terms of data and I'm loving it that way.  This plan works on iOS, windows, PC and all
android devices. No need of tweaking anything. It's just a direct subscription
and you are good to go.
How Can I Get This Plan?
It's so simple and straight forward. First of all subscribe
for Go N1,000 for 1.5GB by dialing *777#, follow the prompt and chose monthly
data plan until you get to something like the image below.
Your data will be activated. On activation, dial the code
again *777*1*1*6# or *777# then follow the prompt.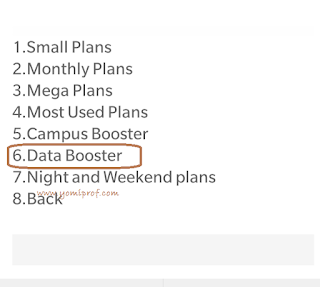 Choose monthly data booster>>N500 will bededucted from
your account and your data will be topped up with extra 1GB making it 2.5GB.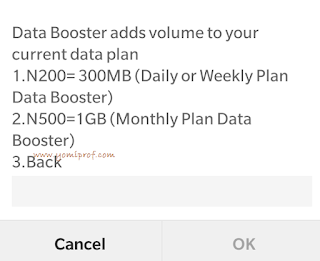 Note that data booster exhaust when your plan ends. Atleast, this
is way better than using big amount of money to subscribe for data on your iPad/iPhone or Qualcomm devices. #DataMadeEasy