How much of your smartphone do you know? I guess too much but not much enough. Its pretty good when you explore in full the totality of your smartphone must especially the ICON Pack features.
There are so many reason to use a custom pack. Perhaps you want your icons to match with your smartphone theme or maybe you want all your icons to match your style as per your fashionista style or something more than that. Regardless of what you reasons are, there are icons packs that meet your need.
Before you can use icon pack, you need a launcher that supports icon packs. Default launchers do not supports icons pack. If you are still on default launcher, you might want to consider installing one of the best launchers here.
For those of you using Nova launcher, you can find icons under look and feel; Apex launcher, icons are under Theme settings, for Action launcher, icons are under Display settings. Depending on your launcher anyway…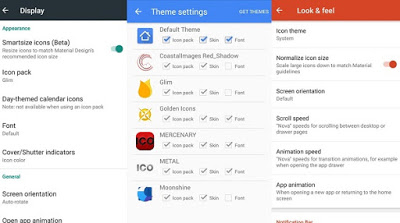 ==>Once you find where your icons are in your launcher, you'll see lists of installed icon packs to choose from>>>Select one of the icons of your choice and apply new icons to all the apps on your home screen.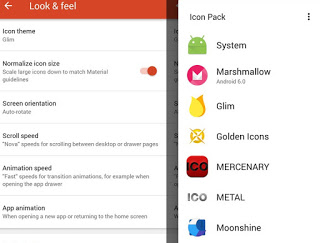 What if I want to use my own image as an app's icon or use custom icon packs?
==>Then you need to set individual icons seperately. Long press the app in question on your home screen and select Edit. if you are using Action launcher, it will being an edit menu… list of icons packs to choose from will be presented to you.
==>To set a custom icon from a pack, tap the pack you desire. You'll be given a long list to find the icon you're looking for within the pack, and tap to select it.
==>To set an icon from an image, select one of your gallery apps and find the desired image. Crop your image as needed before setting.
Now that you know what to do, swag up your app drawer, give your phone a class with Glim or Golden icons.
When next I see your device, prove to me that you are not a learner.