Last December rumours of
WhatsApp
adding Video calling
features surfaces and it has been intensified in the last few days with
screenshots of the features
surfacing for
beta iOS users
. The "
Video
Call
" icon can be seen on top right of the chat screen . Apparently
the feature is accessible on some devices running the beta app, but it's not
yet activated and/or it requires the other party to have the beta too.
It is now crystal clear that WhatsApp Video call feature
will be rolled out soonest but we are not sure if it will be general or to only
beta testers. Will it be the same old invite just like they did for Voice
calling or not? That we are yet to find out.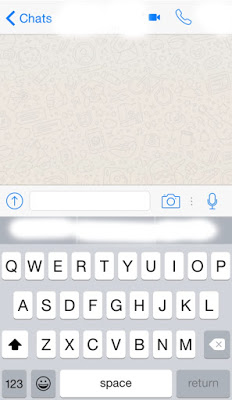 The
video call feature is expected to roll out in the next few days with the
version 2.16.3.525. To test the beta version of WhatsApp, you need to have
a
jail-broken iPhone
with Cydia installed.
There
is no information whether there will be an option for an making video
conference, just like group calling feature that was recently introduced by
Messenger. And there is no information if it will be roll out to Android users
or not.
What
do you think?