Could you believe that this brand new SUV was manufactured,
in Nigeria? Innoson Motors is the 1st Made-in-Africa automobile brand
manufacturing durable and affordable brand new automobiles.
They took to their
Facebook page to announce the latest brand new IVM SUV G6 cooked in the
company's
factory in Nnewi, Anambra state and I can tell you, it looks good to compete
with its contemporaries around the world.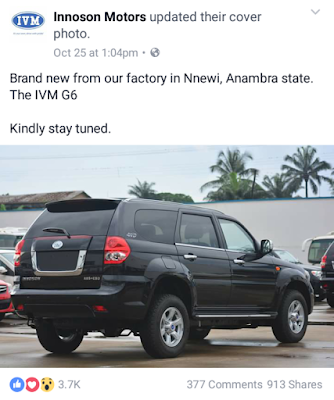 Is this the message Mr Common Sense is trying to pass across…
#Patronize made in Nigeria to grow the Naira?
You can check out their site and
facebook page
to see the reactions of Nigerians
Some people are of the opinion that the Government should
band importation of cars, what do you think?