I immediately lost interest in
Duo
the moment I saw the
video calling feature visible on my
WhatsApp IM
… It appears only minority among my WhatsApp contacts actually have a supported version of WhatsApp with video
calling features. Others are committed normal
WhatsApp
users.
In terms of clarity, the
video calling
is not yet perfect
but with stable network connection, you should have what you bargained for. I
tried using it to video call on a 4G LTE network, I saw my partner clearly and
her voice and look was super duper… switched back to active 3G and it takes
forever to connect.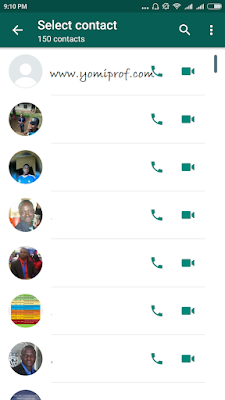 Also, I tried calling those who are prayerfully expecting
the video calling features and I got "Couldn't place call. …is using a phone
that doesn't supports video calling"
Hopefully, in matter of weeks the video calling features
should be available to normal whatsapp users on Google Playstore. For now allow the WhatsApp
admins test this awesome video calling and give you feed back.
Meanwhile I wonder what Google Duo is still doing on your
smartphone. So tell us your experience using the WhatsApp video calling
feature so far.