Don't dull yourself guys, it is hotter than fire, atleast
this will keep you busy. And to those of you who are not using an Android
device, hope you won't be tempted to go and get one for yourself.
I know some of you are already rocking this while some are
just seeing it for the very first time. Well, the good news is that you'll be
given 5GB instantly the moment you tweak your
imei
.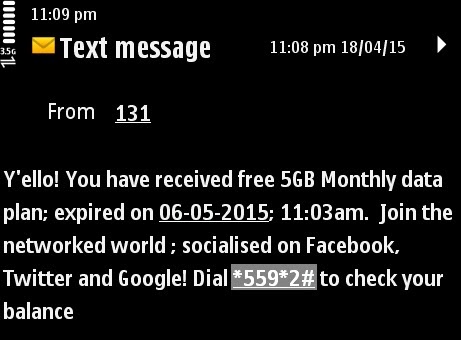 How Can I Get 5GB on MTN?
==>Tweak this imei 35634604108… auto generate the last 4
digits
==>Send HUAWEI to 131
==> To check GB dia *559*2#
Keep tweaking until you get result. If you are new to imei
tweaking, please check here