One more day before the impending doom of
data increase
strike subscribers like thunder, we still don't know what lies ahead but from
the little information I've been able to gather, you might be getting
1.5GB
for
N3,000
which is absolutely not pocket friendly.
My advice before Dec 1st 2016.
As at the time of writing this post, data prices are still the
same. So don't wait till tomorrow before you buy your data, do it now. Its advisable
you top up your data now, let's watch the miracle Telcos will unveil tomorrow.
Glo is already sending sms that looks like the parable of
the prodigal son to me… automatically migrating you to flexi voice and data
charge once your current data expire. What is Flexi voice?
All MTN users should dial *131# and choose your preferred
data plan
Airtel users should dial *141# and choose your preferred
data plan
Glo users should dial *777# and choose your preferred data
plan as well.
Tommorrow, we will know what is onboard.
Meanwhile, good news to all
Smile 4G
users, Smile unlimited
lite plan for N10,000 is now available for Lagos and Port-Harcourt residents. Other
cities that can enjoy this unlimited internet from SMILE includes Asaba, Benin,
Abuja, Onitsha and Kaduna.
What is SMILE Unlimite 4G Lite?
Smile UnlimitedLite plan is an unlimited package from SMILE
that costs N10,000 for 30 days of "unlimited" internet. Smile throttles your
speed down from 21 Mbps to 1 Mbps after you use up to 30 GB usage within the 30
days.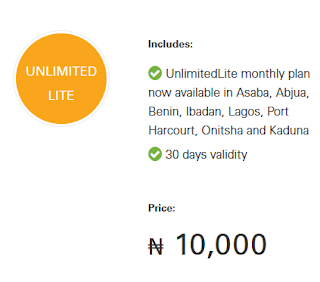 This is not bad at all, so take advantage of it, if your city is
included.
Meanwhile, say No to increase in Data Price!