I'd always wondered why most smartphone users in this part
of the world preferred to go for Mediatek chipset and totally dislike
Snapdragon chipset… and by my findings, it's basically because of the imei
tweaking and nothing more to this.
Most
OEM's
in this part of the world also preferred
to release devices based on Mediatek instead of Snapdragon
chipset
, a perfect
examples of these are all the new devices launched recently like
Tecno
,
Infinix
,
Gionee
,and the injurious
InnJoo
.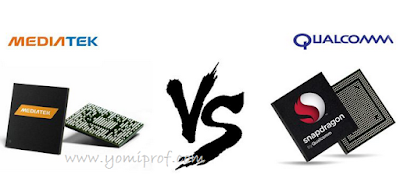 In order to find out which chipset
is better among the two chipsets, first of all we need to know how these
chipsets are different from each other.

Now, let me explain them in detail in terms of
gaming, efficiency and performance.
1) Mediatek:
It is a
Taiwanese company
. It uses more cores
in its
processors
(like octa core,hexa core,deca core).
Battery Life:
The Mediatek chipsets are known to be more power
draining and results in less battery life. Now they are optimizing their
processors to be more power efficient but still lags behind in terms of battery
life.
Performance:
Performance wise MediaTek processors are very good. Due
to the availability of extra cores, mediatek processors can handle intensive
and heavy tasks and they are very good at multi-tasking. But we can see all
this practically if we have sufficient Ram. Yes more cores demand more Ram to
give best performance.
Heating Problem
Now coming to the heating problem. All the processors
deliver heat while performing tasks. Mediatek processors deliver more heat(more
cores=more heat) than the others. The more the heat, the more the battery
drainage.
Graphics:
Coming to graphics, Mediatek employs Mali graphics
which is a third party graphics vendor(So graphics architecture is different
from cpu and its performance may not match with cpu). It is really important to
match the performances of cpu and gpu(graphics) so that the whole chipset
performs efficiently and effectively.
2)Snapdragon:
Snapdragon chipsets are manufactured by Qualcomm
(American) company.
Snapdragon chipsets are not only just CPU's they
incorporate other many processors in their chipsets. This is the main
difference between Snapdragon and other chipsets.
Snapdragon chipsets are named as SoC's(System on
chip) which means their chipsets(SoC's) have a CPU,GPU(Adreno Graphics),Image
processor, Media processor, DSP(Digital Signal Processor),Cellular Modem unit, Wifi
Modue, Radio Module, GPS Module,…etc. All these modules and Processors are
inside of a snapdragon chip. Yes they incorporated all these things inside
their chips.Hence their chips are costly.
Battery Life:
Snapdragon chipsets are best in terms of power
efficiency compared to all other chipsets.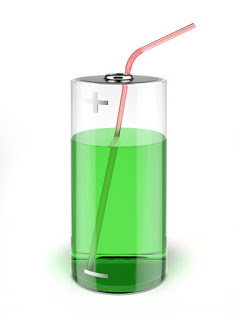 Performance:
Performance wise they perform really well. In
multi-tasking, gaming, handling heavy and intensive tasks they are very
good.
Heating Problem:
Snapdragon Processors generally deliver less heat
compared to Mediatek and Intel Atom(Except the Snapdragon 810 Chipset-that
faced many heating issues.)
Graphics:
Coming to graphics, they manufacture their own
graphics called Adreno Graphics and incorporate into their chips. So here the
performance of cpu and gpu are matched.
My Conclusion
The Note 4 without any usage get
unnecessarily hot, while the Note 3 pro is normal either during usage or no
usage. Despite the facts that Note 4 runs on the latest mediatek Helio X20 architecture,
the heating problem is completely out of this world.
So I can confidently tell you that
Snapdragon is the best and not mediatek.
Which one is the best for you?