I want to believe that you already have all the files so long you
are running 5.1 Lollipop on your hot note or pro device.
Requirements
==>SP Flash tool
==>Recovery Image (download
here
)
==>Super User SU (download
here
)
Procedures
==>Copy and extract the downloaded YP recovery.rar   on your
PC
==>Copy the SuperSU to your SD card
==>Open your SPFlash tool and click on Scatter loading
==>Locate where you extracted the recovery you downloaded
earlier on your pc and load the scatter file
Choose download only (See image below for guide)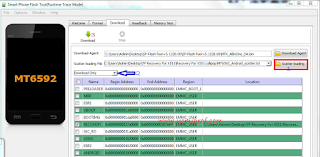 Click on download (wait for the process to complete)
==>Unplug your phone and boot into recovery
by pressing Volume UP+ Power or VolDown+Power until you see Philz Touch
Recovery.
==>Click Install Zip from SD CARD.
==>Install the UPDATE-SuperSU-V2.46.zip you placed on your
sd card earlier.
==>Reboot System Now


Congratulations! Your device is now rooted. If you are still confuse, please use the comment box below.