Just few days after the
Blackberry KeyOne
was
officially announced, another leak of a new blackberry phone tagged as
BBC100-1. This is just a pointer that Blackberry is really working hard to
regain and capture the market again.
Earlier rumor suggest that BBC100-1 will be
running a Snapdragon 425 clocked at 1.4 GHz and sporting a large, 5.5-inch
screen at 720p HD, 4GB of RAM and 32GB of internal storage.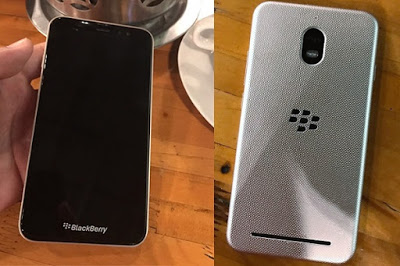 Well, this device is said to have Dual-SIM
support and packs a 3,000 mAh battery.
Dual-SIM support would certainly be a first for a new age BlackBerry-branded
smartphone and will be built by PT BB Merah Putih for the Indonesia market.
We expect to see more Blackberry devices being unveil this year 2017. What do you think?
Via Crackberry