This is one of the major reason why Android OS
is always upgraded it's expose to various dangers of being hacked, viruses and
damages. A lot of us have fallen prey of deadly viruses that
auto-root
your Android device without
your permission.
Some
viruses
has even formed boss on your
device, install apps by itself, turn on your wifi and data all by itself and
atimes hinder you from making calls. This is so annoying and embarrassing but
you can get rid of such viruses.
Today, let me show you how to get rid of
Netalpha virus.
Netalpha Virus is a new type of malware that
infect android mobile phone and tablet. It installs apps on your phone without
your permission, steal vital information on your device and send it to its
creator. It renders your device useless.
How do I Get Rid of Netalpha Virus?
1. Boot the device into safe mode (Press and hold
the Power button until the
respective screen pops up)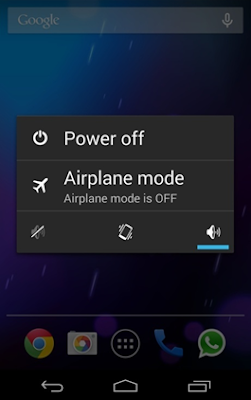 2. Click and hold the option that says Power off. Depending on the
vendor and the phone model, the methods can vary.
3.
Confirm rebooting into safe mode by tapping OK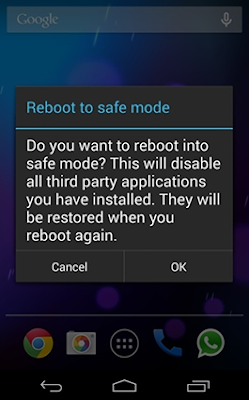 4. When in safe mode, go to Settings and select Apps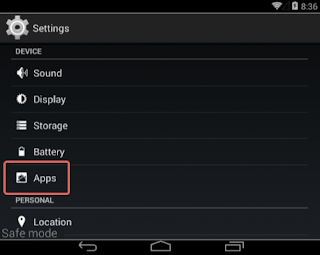 5.
Scroll down the list of programs and locate Netalpha,
Key Chain, Fast Search, and Xiny. The troublemaker can also
be an object named BaDoink, Engriks, Time Service, MonkeyTest, Quick Swipe, Measure, mobileOcr, UpService, org.on.phone.update or some
other suspicious app that was recently installed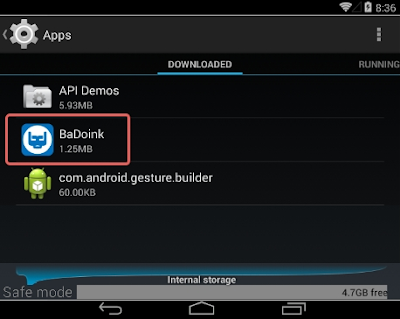 6. Tap each offending app in
turn and select the Uninstall
option. If this button is not active, try Force
stop first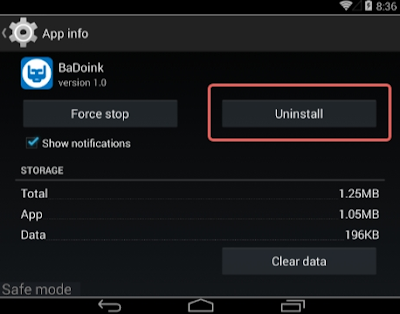 7. Tap OK on the confirmation dialog
to uninstall the virus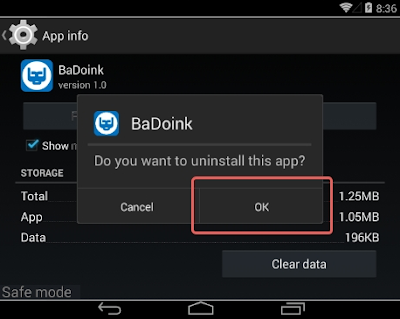 8.
Restart your device in normal mode. The Netalpha virus by now should be
completely off your device and finally, make sure you install a standard
antivirus to prevent future attack.