A lot of Xiaomi fans have been asking this question if there
device is going to get Android 7.0 Nougat or not but we've just got a hold on the list
of
Xiaomi
smartphones that will be getting Android 7.0 Nougat update. So if you
own a
Xiaomi
smartphone, check the list below if yours is included.
It will interest you to know that all the Mi line up flagship
will be getting the update which includes; Mi4, Mi5, Mi5s, Mi5s Plus, Mi Note 2, Mi Max and Mi Mix. Mi3 and
Mi Note won't be getting the update.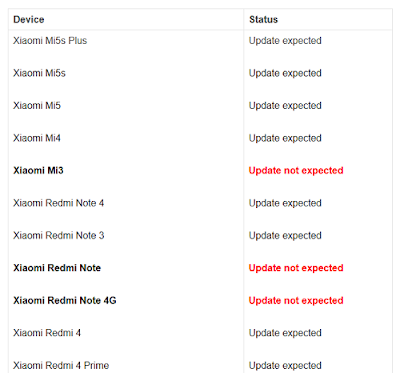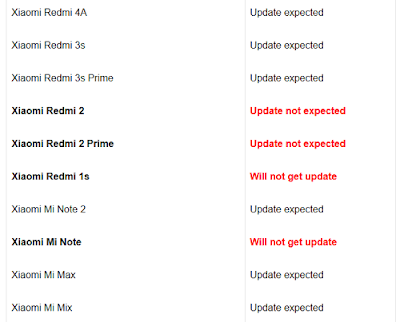 As long the Redmi series is concern, Redmi 3S, Redmi 3S Prime, Redmi 4A, Redmi 4 and Redmi 4 Prime
will be getting the update.
Redmi Note 3
and
Redmi Note 4
will also be getting the
Android 7.0 Nougat
but it is not specified if it's the MediaTek version or
Snapdragon version. In all, we are waiting for the update to be released asap.
Those of you not using Xiaomi smartphones, have you gotten Android 7.0 Nougat update on your device? What do you think about this update coming?
(Via)