Virtual Reality has been up for a while now
and they seems to be the output device of the future with tons of tons of 360°
video recording cameras. But is that the only way to record VR videos?
Elephone disagree and unveils a new gadget
that you can take with you everywhere you are going.
The new ElePhone Dual 360° camera is designed
to be an addon to your smartphone, it is
portable and light, so that you can travel with it.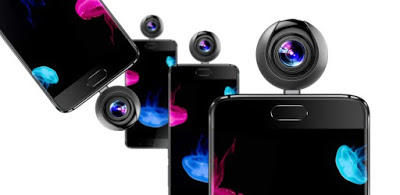 It is supposed to connect to your device
through the micro USB or USB type-C (hopefully) port and allow you to record
VR-like videos.
The smartphone accessory will feature two 180°
degree cameras, one on the front and one on the back, in order to create 360°
images, just like it happens on the MGCOOL Cam 360.
The gadget will be available soon and pocket
friendly. Virtual reality has never been that easy. Keep it in your pocket and
attach it to your phone to get a panoramic shot.