This problem often occur most especially when
you just update your device with the latest Android apps and it pop out
annoying message like "No internet
connection. Make sure your Wi-Fi or cellular data is turned on then try
again"
There are times that
Google playstore
and
WhatsApp messenger
won't even detect your internet connection except you are
connected to a Wi-Fi which can be so annoying. I've played around with this
hence the below solution will bail you out of this if you are facing that
issue.
How Can I Fix No Internet Connection on
Playstore?
1. Clear Google Play store Cache:
Android OS keeps cache of
Google Play Store
items in order to quickly serve content to users and to save bandwidth at same
time. But sometimes, it causes issue and could be the reason for the connection
error. Hence it is wise to clear the cache and restart your playstore.
Go to settings>>apps>>Scroll down
to Google Play store>>Clear data cache and ok
2. Change or Re-Login Your Google
Account: f you previously
changed the security settings or password of your Google account. You need to
update the account settings on your Android device. Also, you can switch to
other account.
Go
to Settings > Accounts > Google
Tap
your primary Google account
Open
options from right top corner, click remove account.
Now
open Play Store, it will ask you to login your Google account again.
3. Uninstall Updates: Google playstore automatically makes changes
to your device without your permission. In a case where the changes are
negative, it is wise you uninstall changes and revert back to the previous
version to fix the connection issue.
Go to settings>>Apps>>Scroll down
to apps>>Google Playstore… Uninstall updates and you are good to go.
4. Disconnect any VPN you have installed
on your smartphone before you connect to playstore
>> For advanced users only. If
you rooted your Android device, do the following.
Open
File Manager App.
Browse
to root/system/etc.
Delete
hosts.txt file
5. Fix Date & Time Setting: The only
thing that makes me change my date and time is when I intend to cheat on my
Candy crush Saga game; and any attempt to forget to change it back will give
you connection error except date and time is set correctly.
Go to settings>>Date & time>>
Set it to automatic and you are good to go.
6. Finally, Factory Reset Your Phone
: If
you've tried all the listed option above and nothing seems to work for you,
then you may have to
factory reset
your phone. Before you do that, it is
advisable to back up your file, documents and applications.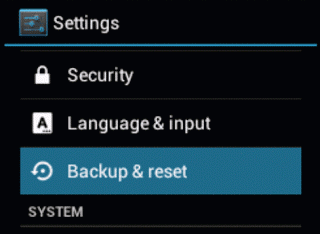 Go to Settings>>Backup and
reset>>click factory data reset.
I hope this help?