Android 7 nougat update beta 2 is available
for Infinix Hot 4 and beginning from June, OTA update will be rolled out to all
Hot 4 users.
Some of you might not want to wait till when
OTA will be roll out hence the need to download the beta 2 update. This second
beta update fixes some of the bug noticed in beta 1, some users have already
installed it and reported the following bugs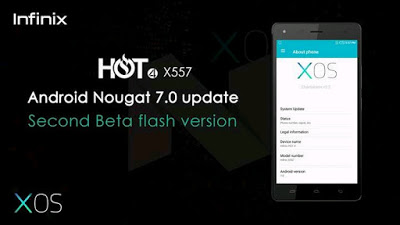 1.Phone takes too long to boot-up after
restarting or Turn off like 2mins
2.Still No option in Notification Bar to set device on Sound, Vibrate, Mute
3.Battery Optimization: Battery drain faster than a leaking pocket.
4.Auto Brightness still don't work if you go outside or at a bright place it
still stays low, have to increase manually
5.Now While Calling, can't hear both
sides properly Mic and Speaker deliver voice really low even volume is at maximal.
Stable version is coming beginning from 5th of
June 2017.
Where Can I Download Android 7.0 beta 2 for Infinix Hot 4?
How to install
For the purpose of first timer, get a clean SD card and
placed the downloaded rom inside
>>Press your menu key and go to system update
>> choose update from the local option
>>Choose the version you downloaded to your SDcard and
click on install
>> your device will reboot and start upgrading to
Android 7.0 nougat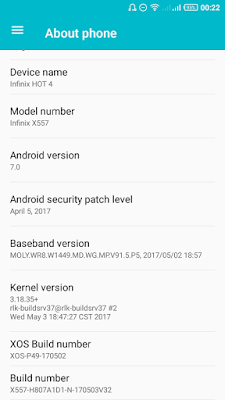 Try it and lets know what you think about this update.