The crave to shop and receive payments online is increasing
daily and I'm pretty aware some of you are not new to what I'm about to share
with you today. Some of you have perhaps gotten the card but have never used it
for ones probably because you don't know what you can do with it.
I've heard series of complain about
Barter virtual card
but
I'm sure the company is working on it to make it better for online usage
considering the facts that it's still new.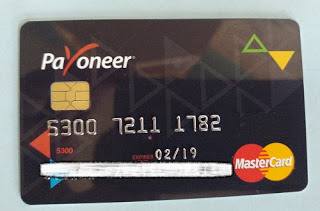 Payoneer Master Card
is an international Master card issued
to you
free of charge.
Payoneer
supports over 200+ countries, so where you are from doesn't really matter; it
is more than PayPal or Payza and for some countries residents it is the only
option.
It is different from your normal
Debit Master Card
issued by
your local banks. Here are the simple reasons you should get yourself a
Payoneer Master Card and it will be delivered to your house address Free of
Charge.
6 Reasons You Should Get a Payoneer Master Card
1. Receive Payments From Thousands of Companies Directly to
your Payoneer Account: Thousands of companies from around the globe are
partnered with Payoneer for sending mass payments.
2. Withdraw Money from Local ATM: You can bring the money
you have earned from freelance marketplace into your Payoneer Card. Withdraw it
from any local ATM around you. This is the best feature of Payoneer; using the
Payoneer MasterCard you can withdraw your earnings from any MasterCard
supported ATM in over 200 countries.
So that means you do not require have a bank account to
withdraw your money from Payoneer. For
per ATM cash out, a $1.35 will be charge each time in the USA and $2.50 for
outside the USA. Also, fees by the ATM service provider will apply.
3. The card is free of charge, and it will be delivered to
your house/office address free of charge
4. Use for PayPal: Payoneer card is compatible with Paypal,
you can link your Paypal account to Payoneer and continue your transaction
without any hassle.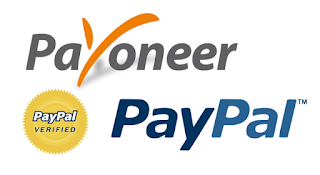 5. Buy Anything Online:
You can use the card to buy anything
online from
AliExpress
, Bestbuy, Gearbest, Ebay, Amazon etc without any restriction.
Online shopping is fun when you have the right tool.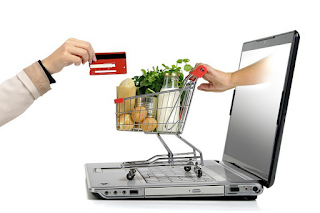 6. Withdraw Money Directly to Your Bank Account: You can add
your bank account to your Payoneer account and receive money directly. There
are no fees for adding one or more bank accounts. And the withdrawal fee as
very low compared to the ATM withdrawal.
Who Needs It?
Everyone needs this Payoneer Master Card with or without
PayPal account; So long you love to shop online, you should get one for
yourself.
How Can I Get it?
Sign up here
After which your card will be delivered to you without
paying a dime. The good news is, on successful signup, Payoneer will give you
free $25 if you share your link with someone else, and the person receives $100 in his/her account. So what
are you waiting for?
I have verified Payoneer fund sellers where you can easily
get your card funded at cheaper rate. With this card, you don't need Dollar
Master Card. Ask me questions!