This is not the first time you are hearing about
Kodi
but if
you're a fan of sports, movies or boxets, you're going to love Kodi. Basically,
Kodi is a compact streaming app that lets you watch pretty much anything,
whether it's something you've already got locally stored on a hard disk, or
something you want to watch from the internet.
Kodi – or XBMC has
been updated to the latest here are my Top best Kodi Addons for May 2017.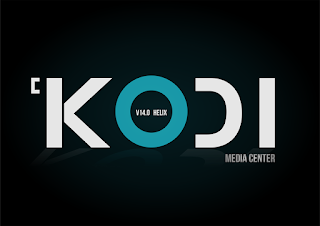 Top 10 Addons for Kodi
1.Exodus: is one of the most popular and love addons for
kodi because it gives you fresh content and regular updates, it is hard for any
other Kodi addon to compete with Exodus now. You get all the latest movies, TV
shows, documentaries, cartoons and anime, and much more on Exodus.
Tips of the ice-berg: you
can watch popular shows such as Game of Thrones, Breaking Bad, House of Cards,
and Stranger Things. On the other hand, you can stream latest shows like The
Handmaid's Tale, 13 reasons, and Girlboss and many more.
How to install Exodus Addons on Kodi
1. To install the Exodus for Kodi, first go to System | Settings | Add-ons.
There you'll see a tab saying "Add source" – click on it.
2. This method works by pointing whatever device you're using to a web
address, and then using it like a USB stick or removable hard drive. To install
Exodus, we're going to use the web address http://fusion.tvaddons.ag.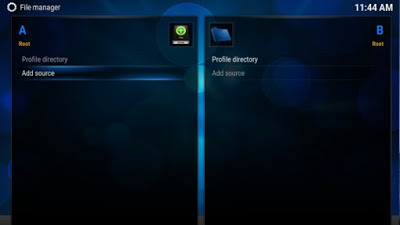 3. Make sure you enter it into the textbox exactly as it is, or it won't
work – and then click "Done".
4. To make things easier in the long run, it's worth naming the source
something like "fusion" at this stage.
5. Once that's done, go back to your Kodi home screen, and then navigate to
System | Add-ons | Install from Zip file. A list of folders will appear, but
we're after the one we just added – which should be called "fusion".
Click on it, and then select a file called "xmbc-repos".
6. Click on the file marked "English," and then
select the file marked "repository.exodus.x.x.x.zip".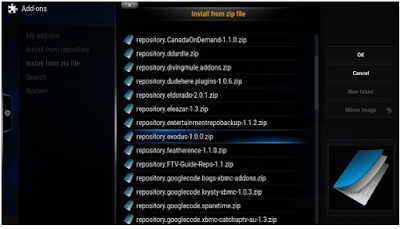 7. After waiting for a notification that should say
"Add-on enabled", select Install from Repository | Exodus repository
| Video Add-ons | Exodus.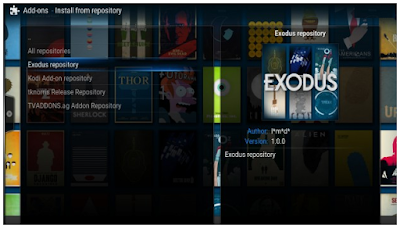 8. All that's left to do is click Install, and Exodus will
be added to your Kodi installation.
2. SALT: SALTS or Stream All The Sources is another great
addon to have on Kodi. It contains latest movies and TV shows to stream online.
SALTS is an addon from the Fusion repository and offers an alternative to
1Channel PrimeWire and other movie addons with its up-to-date library. It
brings you popular movies such as Inception, Deadpool, The Dark Knight, Fight
Club, and much more. Likewise, you can also stream current trending movies such
as Logan, Kong: Skull Island, Moana, or Split.
3. 1Channel PrimeWire: 1Channel is another brilliant
streaming add-on that offers brilliant libraries to watch movies & TV shows
from a huge list of sources. Another amazing add-on very closely related to
Exodus, 1Channel is every video streaming fan's food for the soul.
Others include;
4. SportsDevil
5. Navi X
6. Specto Fork
7. Phoenix
8. XMovies8
9. Genesis Reborn
10. Zen
Which is your favorite?