So TSTV Promised to give you all free 20GB of data + Decoder that comes with
wifi, 500GB hard disk and all going for Just N5000??? I'm more interested in
the 20GB which means other telcos need to tender their prayer request to higher
gods otherwise TSTV will take over.

Get Glo 200% Data Bonus
Let me begin with Glo, no matter how you beef Glo, Mike Adenuga still love
you and won't let you go. For data lovers and those who have fast internet
connection in their location, I'm going to show you how to get 3.2GB for N500,
7.2GB for N1000 and 24GB for N3000 courtesy of Techvillz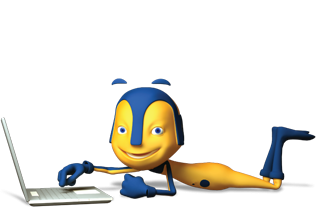 First of all, make sure your Glo line is within the range of 100% data offer
i.e by topping up your data balance before it expire or 3 days after it expires
you'll get 3.2GB for N1000 instead of 1.6GB.
Once you are sure that you are qualified, follow the below steps.
>>Login to quickteller site and create a new account if you don't
already have
>>Ignore every other notification message telling you to install the
quick teller app, just head straight to the web version of the site
>>click on data and choose Glo data bundle
>>Choose your preferred data plan>>enter your glo mobile number
and confirm your order
>>Fill in your ATM details and you should get an OTP from your bank.
>>Once your payment is complete, your glo data will be sent, visit hsi.glo.com
anytime or dial *127*0# to view your GLO data and its expiration date.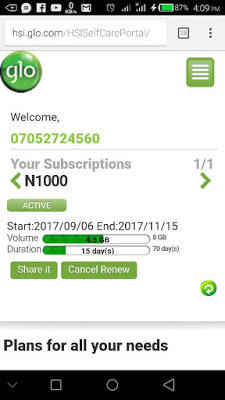 This is a bonus offer from Quickteller… don't miss out.
For 9Mobile Users Free YouTube
Streaming With Any Browser
Hope you all still remember the free YouTube video streaming offer 9mobile is offering you
once you activate any of their data plan? You can read more about it here. You
can use the YouTube plan from 1am-5am and it gives you 2GB (Current review says
500MB + Available only from 1GB subscription and above) daily for 30 days.
The good news is, you can also download with it using anonytun vpn. Follow
the guide below;
First of all download Anynotun vpn here if you don't already have it
To get the free YouTube night data
on your sim, follow these few steps:
You need to migrate to easy clique by
dialing *200*2*2# and selecting option 1 (change to more Clique)
After successful migration to easy clique, dial *545*3*1#
or dial * 545*3# choose option 1 (for 100% data bonus)
Next, recharge your sim with N500 airtime
Then, subscribe to N500 monthly data plan
Dial *200*3*1# and choose option 3 for 500MB
data with a month validity.
Now, open your AnonyTun Beta
Tap on CONFIGURACIÓN (Stealth Settings)
Then turn on Tunel VPN ON/OFF
Change Connection Protoco to HTTP
Change Puerto to 8081
Turn on PAYLOAD (Custom TCP/HTTP Headers)
·
· Click on
EDITAR PAYLOAD
(Edit Custom
TCP/HTTP Headers)
Now use below settings
·
URL/Host: myaccount.google.com
·
Request method: POST
·
Injection method: Normal
·
Tick User-Agent and Keep-Alive.
Leave other boxes un-ticked
Click on GENERATE, then Save
Once it is exactly 1AM, launch your AnonyTun and open any of your browser to flex your free data. If you have
important files to download, you can just utilize the vigilante hour to
download it.
9Mobile Unlimited Download For
2hours
9Mobile Youtube offer is currently downloading unlimited and it is for
heavy user who have large files to download. With N400, you can download
unlimited with your 9mobile sim for 2hours using the following procedures;
>>Download
Anonytun
beta
here
>>Make sure 9mobile is stable
in your location and if you have 4G the better your speed.
>>Recharge your 9mobile sim
with N400 and subscribe to 9mobile Youtube by dialing *200#, and select option
3 consecutively
>>Now you have successfully
subscribed to YouTube 2hours.
Configure Your Anonytun this way:
Launch
AnonyTun Beta.
Tap on
CONFIGURACIÓN (Stealth Settings)
Then turn on Tunel
VPN ON/OFF
Change
Connection Protoco to HTTP
Change Puerto
to 8081
Turn on PAYLOAD
(Custom TCP/HTTP Headers)
Click
on EDITAR PAYLOAD (Edit Custom TCP/HTTP Headers)
Now use below settings
URL/Host: myaccount.google.com
Request method: POST
Injection
method: Normal
Tick User-Agent
Tick
Keep-Alive
Leave other
boxes un-ticked
Click
on GENERATE, then Save
Finally, click on CONECTAR, wait a few seconds for AnonyTun Beta to
connect.
Open
any browser that is fast enough for you and let your download begin…
Note:
If you don't have anything to download, no need to subscribe to this plan.
9mobile Free Surfing with N0.0
Requirements
1. Office VPN download here
2. 9mobile sim with N0.0
3. UCmini browser
4. Patience
Steps For Set-up
>>Launch the Office VPN application you installed.
>>Tap on "Proxy Settings" at
the right table side.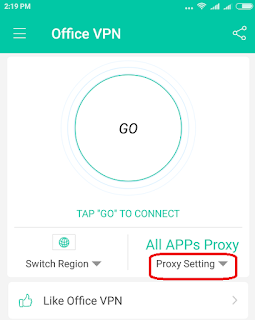 >>Tap on the icon to ON the APP Proxy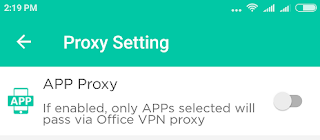 >>Tap on "+ADD" and add the installed UC MINI Browser
to the category of apps to be bypassed by ticking it.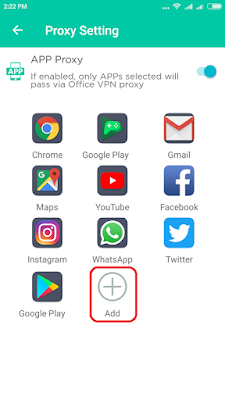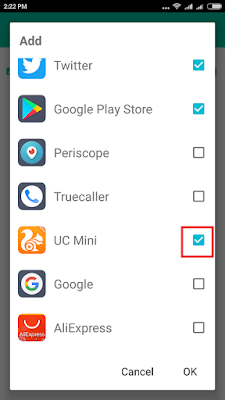 >>Now, go home and tap on "GO" to connect. Once
connected, minimize the Office VPN.
>>Now, launch your UC Mini
Browser.
>>Go to the site you want to
download from e.g o2tvseries.com or youtube.com
>>Follow the normal procedure
to download your movies and enjoy.
Finally, if the VPN stopped
suddenly, tap on "Get more time" and enjoy.
Airtel Unlimited Plan
So I decided to play around with
Airtel Unlimited 20, bought a new sim, activated the 20 plus was given their
mifi… lucky for me I was told the unlimited 20 will last me for 3months that it
is a promo they are currently running (I was given 156GB).
If Airtel network is good and fast
in your location, then Airtel Unlimited will be recommended for you most especially
if you are a business person or you spend most of your time on the internet.
You can check how to activate Airtel
Unlimited here
Airtel 6GB for N1500: This plan works on all smartphones including PC
and Airtel refers to this package as a special privilege offer:
A text should be sent to you reading "SPECIAL PRIVILEDGE! Enjoy 6GB worth of
data for just N1500. Dial *440*161#…" Just make sure that you haven't use
that sim to subscribe to airtel 2GB for N200 before otherwise the plan won't
work on your sim.
MTN
The best data plan recommended for
all MTN users is currently the double data offer. With it, you can get 3GB for
N1000, 20GB for N5000, 40GB for N10,000. See how you can activate it here.
For 9Mobile users
I'll advice you get a valid 9mobile
sim, activate 1GB for N200 and it will last you for 3days. With that you can
simply use up 5GB within 15days for N1000. If you don't use data that much, don't
opt into this plan.
For the record, I'll be given free
MTN data/airtime to the following:
Boboraf, Ghost writer, BestBoss,
R&B, Covenant oyetade (for the tireless retweet), David Jendo, Joel
ThankGod, Coin Coin and OmotoyinBo AdeSoji. DM me your MTN numbers.
Giveaway coming soon!