The long awaited
WhatsApp for business
is finally here.
Announced a month ago, from Facebook owned company to help businesses
communicate with their customers.
WhatsApp Business will allow businesses to have access to analytics, giving them a comprehensive look at how often their customers
interact with them and how popular are their texts. Businesses will also be
able to easily manage their business account and personal account.
The app will be a standalone listing on Google play store.
Though it's still in testing phase and WhatsApp is asking for feedback from
early testers regarding account setup, data migration from their existing
WhatsApp app, automatic responses, and analytics.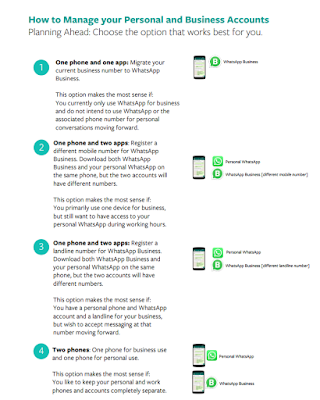 Image Credit: Android Police
Where Can I Download WhatsApp Business?
Before you download, you must be a beta tester, and this
still remain a private beta program. If
you are already a beta tester for WhatsApp business, fill up the survey below, download
the WhatsApp business from
Playstore
or from apk mirror.
If you are not a beta testers, you won't see the app listing.
According to
report
, once downloaded, the app looks the same as WhatsApp, save
for one change: the title bar says
WhatsApp Business.
There
are tabs for your camera (and thus the fancy image status), chats, status, and
calls. It's all standard fare. The changes will start appearing when you head
into
Settings
. There you'll find two new
sections for
Business settings
and
Statistics
.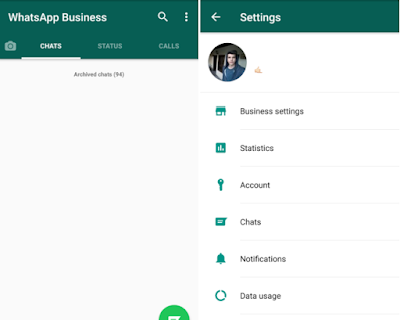 Image Credit; Android Police
You can run the WhatsApp business app on the same smartphone
you have your WhatsApp or use different phones for it.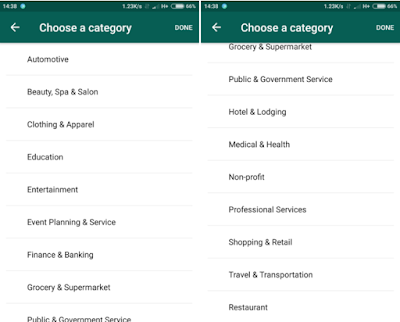 Add caption
If you run a business and wish to sign up for
WhatsApp

Business, you need to fill up
this
survey
, and then download the app from
here
.
What do you think?