Jack Ma, one of the richest men in China, and founder of Chinese e-commerce giant Alibaba, has showcased is tai chi skill in a new short movie titled Gong Shou Dao.

On Saturday, Alibaba released a 20-minute over-the-top short film posted on martial arts superstar Jet Li's Facebook profile depicting Ma, 53, as an unbeatable martial artist who beats foe after foe in a string of improbable fights.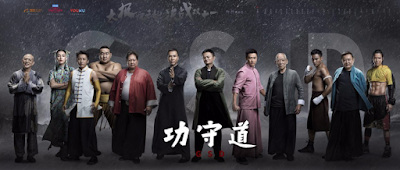 The rivals include retired wushu world champion Jet Li, and Donnie Yen, who played the blind warrior Chirrut Imwe in "Rogue One: A Star Wars Story."
the movie has garnered over 106 million views and some 11,000 comments, many of which praise Ma's acting skills.
Jet Li produced the movie, and none of the actors in "Gongshoudao" took a paycheck for their roles in the movie, Alibaba said.

Watch the 6 minute trailer above… while we await the full movie to see Jack Ma in action displaying his tai chi skill.
Related Posts